VIEW OUR 21 - DAY PROCESS
^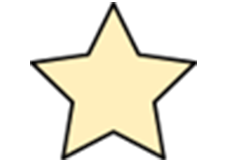 STEP 1
Order Processing
We review your order as soon as it comes in to ensure that everything looks right.

STEP 2
Custom Creation
The jeweler begins creating a custom mold for your special coordinates and engraving.
STEP 3
Polished to Perfection
Your piece embarks on a multi-stage process of polishing for unparalleled presentation.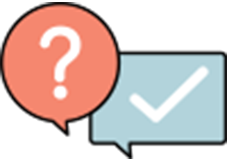 STEP 4
Stone Setting
Now that the metal-work has been completed, any stones are carefully set by hand.

STEP 5
Inspection
We inspect by hand at our headquarters. If there are any perceived flaws, we send the design back to the jeweler to begin again.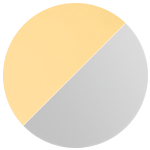 STEP 6
Hand Packaged
After carefully reviewing your order to make sure everything is exactly how it should be, we gently wrap your piece and off it goes on its way to you!
Frequently Asked Questions
HOW LONG WILL IT TAKE TO RECEIVE MY ORDER?
It takes 21 business days per piece to be created due to its customized nature. After that, it will be shipped. Please allow about 4 weeks of lead time for orders.
Expedited processing has been made available as an option upon checkout for orders that need to be received before the standard 21-day processing date for a slight fee.
Unfortunately, we can only offer expedited processing to US customers at this time. Any international orders will require the full 21-day process due to shipping, handling, and customs.
CAN I TALK WITH SOMEONE?
Our dedicated team is here to help you with any question you may have about our products.
Contact us toll free, at 888-878-7120, Monday through Friday from 8am - 4pm PST.
Or contact us via email at help@coordinatescollection.com.
DO YOU OFFER A WARRANTY?
All of our pieces are covered by our flagship 1-year craftsmanship warranty. This warranty covers tarnishing and plating issues. We ask that you please review care instructions to avoid tarnishing.
We do not offer size adjustments on already purchased pieces. We ask that you please review the sizing guide before purchasing to ensure the size you select fits you best and avoids this issue.
Note: General wear and tear, scratches, dents and misuse are not covered under the warranty.
DO YOU OFFER STUDENT + MILITARY DISCOUNTS
We offer a 20% discount to active, reserve and retired members of the US Military.
Students with a valid ID card can also enjoy a 20% discount on their purchases.
*To redeem this offer please email info@coordinatesco.com a picture of your military or student ID, and you will receive a unique coupon code.
DO YOU OFFER GROUP PURCHASING?
If you need any assistance for a larger group order, especially if you need the pieces by a certain event, please email groups@coordinatescollection.com directly for help. For wedding or bridal party inquiries, please email bridal@coordinatescollection.com.
WHAT KIND OF PAYMENT METHODS DO YOU ACCEPT?
We accept American Express, Visa, Maestro, MasterCard and PayPal.
If you have paid with a credit card, you will be charged once your order has been processed. We will email you to confirm your order. Please check all email folders for your order, at times emails can go to spam or junk folders.
Please contact us at help@coordinatescollection.com regarding PayPal transactions.
All prices are exclusive of shipping charges and sales tax (if applicable).
WILL I BE CHARGED SALES TAX ON MY PURCHASE?
Applicable sales tax will be added for deliveries within the following states: AL, AR, AZ, CA, CO, CT, DC, FL, GA, HI, IA, ID, IL, IN, KS, KY, LA, MA, MD, ME, MI, MN, MO, MS, NC, ND, NE, NJ, NM, NV, NY, OH, OK, PA, RI, SC, SD, TN, TX, UT, VA, VT, WA, WI, WV, WY.
WHAT TYPE OF SECURITY DOES YOUR WEBSITE USE?
We use industry-standard encryption technologies when transferring and receiving customer data exchanged with our site server. Your safety and privacy is extremely important to us.
WHAT DO THE NUMBERS ON THE JEWELRY MEAN?
Each piece is engraved on the exterior with custom longitude and latitude coordinates of your choice. You may choose anywhere in the world to be represented.
WHERE WILL THE CUSTOM ENGRAVING ON MY PIECE APPEAR?
There are usually two types of notable engravings (dependent on the collection piece); customized coordinates/maps and personalized messaging/dates.
1. Custom coordinates and maps are engraved on the front/outward facing portion of all bracelets/cuffs, rings, necklaces, and cufflinks centered to the product shape.
2. Personalized messaging and dates or additional custom maps are engraved on the back/inside area of the product.
CAN I CHOOSE ANOTHER LANGUAGE TO BE ENGRAVED?
Right now we only accept engravings in American English.
What is the total character amount I can include in my custom engraving?
Our bracelets will fit up to 16 characters (including spaces). Our rings will fit up to 10 characters (including spaces). Our necklaces will fit up to 13 characters (including spaces).
Can I choose to have a personalized message and a date engraved on the inside of my piece?
Bracelets/cuffs can have both a personalized message and a date engraved on the inside. The date will be inscribed on the inner left of your piece, with the personalized messaging centered to the product. Due to size restraints, necklaces and rings can only have a date or a personal message engraving, but not both.
Can I have both a date and personalized message engraved on a ring or a necklace?
We have a 10-character limit on rings and a 13-character limit on necklaces. Due to size restraints, you may choose a custom date or a personal message engraving.
What does the serial number represent?
The serial number ensures authenticity. That serial number is unique to your piece only.
How do I know what size bracelet best suits me?
Please refer to our size guide for more information on our sizing options. Should you have an additional questions upon viewing our size guide, our customer service agents are very helpful in figuring out sizes. You may email help@coordinatescollection.com or call 1-888-878-7120, Monday - Friday 8a-4p PST.
We do not offer size adjustments on already purchased pieces. We ask that you please review the sizing guide before purchasing to ensure the size you select fits you best and avoids this issue.
Something isn't right on my custom piece, can I exchange it?
If you believe you have received the incorrect size or style, please check your online order receipt. Once you are sure the order is wrong, refer to our exchanges and cancellations policy for further instructions on how to handle incorrect orders: coordinatescollection.com/returns-exchanges
WHAT METALS DO YOU USE IN YOUR JEWELRY
We only use premium Sterling Silver, 14k Gold or 14k Rose Gold for our pieces. 22k Gold Vermeil or 22k Rose Gold Vermeil can be selected as a finish over Sterling Silver pieces.
What if I am allergic to certain metals?
Different skin types can react differently to any metals. We use premium Sterling silver, 14k gold and 14k rose gold and 22k gold vermeil and 22k rose gold in our pieces. Please be sure to be aware of possible allergic reactions when ordering jewelry.