The New
01 / 22 2018
As we wrap up a January that's been colder in the U.S. than normal, we're looking ahead to warmer days, or places where it's presently summertime—like Rio de Janeiro, Brazil. The saucy South American nation is also gearing up for its annual Carnaval, and we're all about it.
Why envy it: Rio de Janeiro is known for many things: Carnaval, samba, beach volleyball, dental floss bikinis, stunning supermodels, football, street art—and all of that gives the city an energy unmatched elsewhere. Whether it's one of its 37 beaches, Copacabana and Ipanema being two of the most beloved, or the sounds of samba and bossa nova streaming through the streets at night dances, or the creativity of those contributing arts, crafts and architecture to the city, there's a lot to be inspired by in Rio. While there, take in the city from up high at the Christ the Redeemer statue that keeps watch over everything, practice your beach volleyball skills in a class at Copacabana, take in the sunset over caipirinha cocktails, and eat yourself silly at a churrascaria, or Brazilian steakhouse, where you'll just keep being served deliciousness until you ask them to stop.
High Season: Carnaval time, or anytime, really.
Hotspots: Corcovado mountain and its Christ the Redeemer statue, Copacabana beach for some beach volleyball, Sugarloaf Mountain for panoramic vistas of the city.
Cool to-dos: Don a teeny bikini and head to Ipanema beach, catch some serious football at The Maracanã stadium, party in the streets dancing to samba for Carnaval.
Credit image: Rafa Bahiense
12 / 15 2017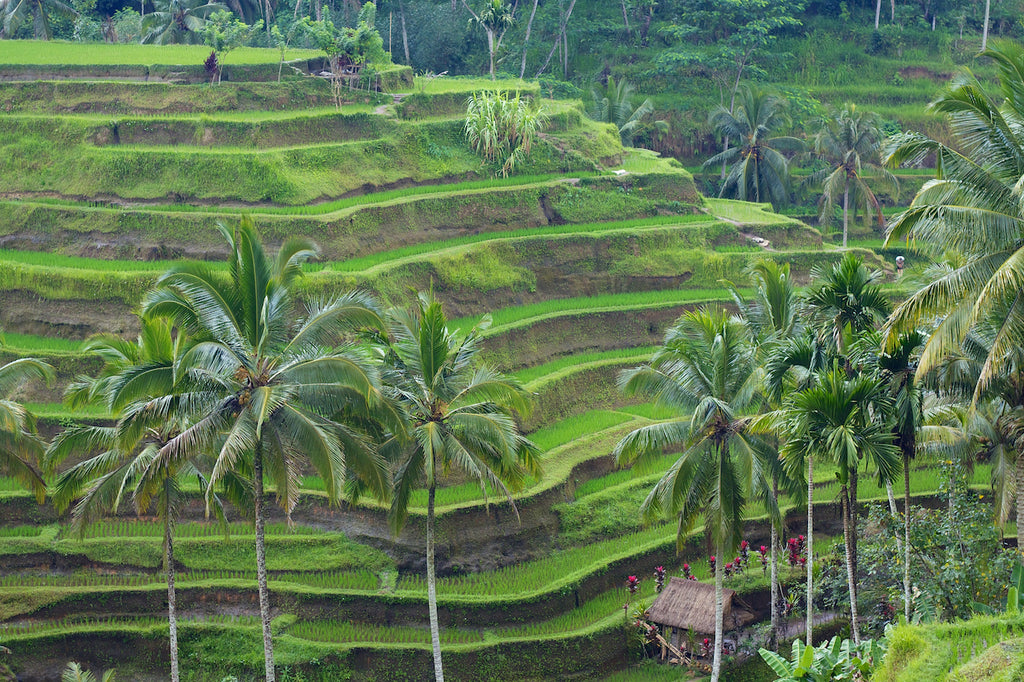 Bali is beginning to make lists of top places to travel in 2018 and we're into it. The Indonesian paradise can't really be beat for beauty, and it's up there on the wellness spectrum too—another trend we're happy to embrace as we head into the New Year.
Why envy it: Bali has always been beautiful, but its Eat, Pray, Love fan club seemed to shed even greater light on what the island has to offer. From its expansive coastlines with crystal clear waters and enough beaches that you can find one just for you, to its distinctive rolling rice terraces and its resident spirituality, people find
peace in more ways than one in Bali. A typical day on the isle might start with watching the sun rise over Mount Batur and then move on to tasting a fresh smoothie bowl at a beachside bungalow before a swim in the sea, then lead to a countryside bike ride passed waterfalls and rice paddies, yoga on a Balinese spa deck, a snooze, and a reemergence just in time to sip cocktails and catch the sun set
from the neighborhood beach club. Yep, we'd say that sounds a lot like paradise.
High Season: May to September when it's dry season
Hotspots: Mount Batur for volcano-perched views of the sunrise, Padang Padang beach for pristine aquamarine seas, Sacred Monkey Forest Sanctuary for a walk on the wild side
Cool to-dos: Do sun salutes at yoga retreat, plunge into Seminyak for the Mrs Sippy pool party, catch a wave at Pantai Suluban where are the surfers are hanging ten.
Credit image: Flickr, McKay Savage
11 / 16 2017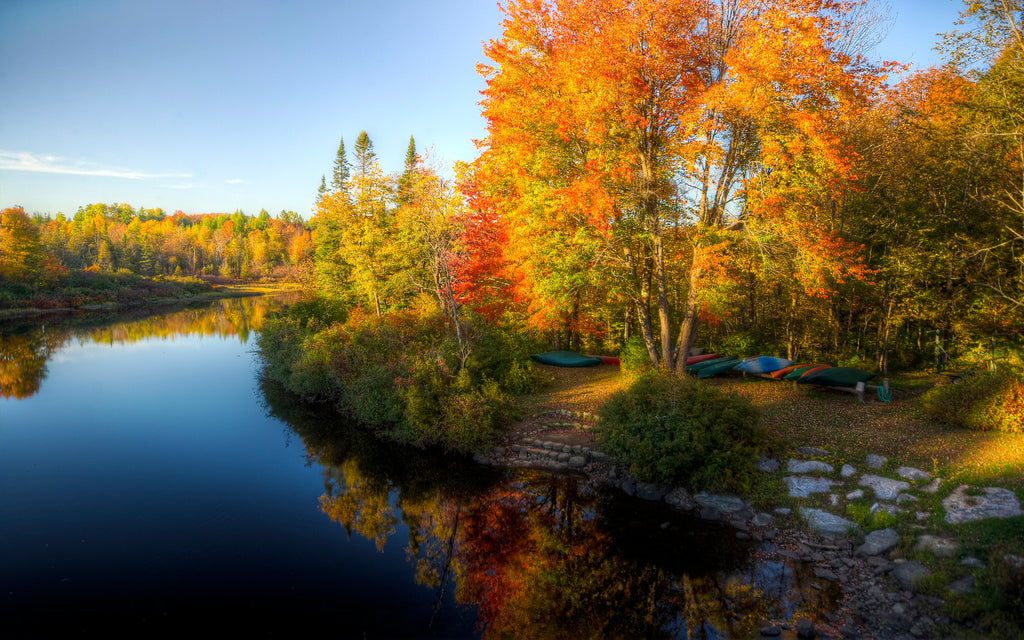 It's fall and the leaves are changing, which means it's time for cabins and hot apple cider and pumpkin spice everything. And the place we're betting on to bring all that together better than most is the Adirondack Mountains—the tree-laden gem of New York State.
Why envy it: When New York comes to mind, images of the Empire State Building and Lady Liberty holding her torch up high typically come with it. The rest of the state hardly gets the attention it deserves, but there's natural beauty outside of the beloved concrete city. Whether you're hiking untrekked trails, winding through trees ablaze with color as hues shift from yellow to orange to red, or you're camping lakeside under the stars, the pure preserve has a way of leaving you refreshed, making you feel one with the wilderness (but from the safety of a cozy cabin if campgrounds aren't your thing). Scenic drives will carry you through the rolling landscape to vistas worth looking out from, or private places to paddle board, and maybe even to a brewery or winery or art gallery when it's time for some indoor activity. In the Adirondack Region's more than 100 little towns, you may even come across winter carnival celebrations or artisans handcrafting Adirondack furniture. It's the kind of place where connecting comes before everything else.
High Season: In the summer for lake swimming, in the fall for leaf changing or in the winter for snow-related sports.
Hotspots: The Wild Walk trail that towers across treetops, Adirondack Pub & Brewery where you'll sample craft beers brewed and bottled onsite, Smoke Signals for Southern-style barbecue in Lake Placid
Cool to-dos: Sip hot apple cider while roasting marshmallows for 'smores over an outdoor fire, go sailing on Lake Champlain or tobogganing down snowy slopes, and watch the sun rise over the mountain range.
Credit image: Flickr, Decaseconds