VIEW OUR 21 - DAY PROCESS
^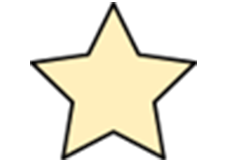 STEP 1
Order Processing
We review your order as soon as it comes in to ensure that everything looks right.

STEP 2
Custom Creation
The jeweler begins creating a custom mold for your special coordinates and engraving.
STEP 3
Polished to Perfection
Your piece embarks on a multi-stage process of polishing for unparalleled presentation.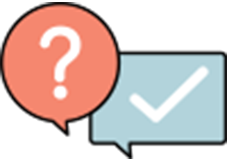 STEP 4
Stone Setting
Now that the metal-work has been completed, any stones are carefully set by hand.

STEP 5
Inspection
We inspect by hand at our headquarters. If there are any perceived flaws, we send the design back to the jeweler to begin again.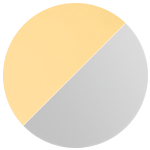 STEP 6
Hand Packaged
After carefully reviewing your order to make sure everything is exactly how it should be, we gently wrap your piece and off it goes on its way to you!
SHIPPING AND TRACKING INFORMATION
WHERE IS MY ORDER NOW? CAN I TRACK MY PACKAGE?
If you have an account with us, you can track the production of your piece online. Each piece takes 21 business days to hand-craft. Once your piece has been created and quality-checked for accuracy and quality, it will be shipped to you. Once your order ships we will send you a shipping confirmation that includes your order tracking number. Please use that to track your package until it reaches your door.
For international orders, if you haven't received your tracking information more than 5 days after receiving your shipping confirmation, please email us and we will help track your order.
Contact us, toll free, at 888-878-7120 | Monday-Friday from 8am–4pm PST
Send us an email at help@coordinatescollection.com and one of our customer service agents will get back to you as soon as possible.
HOW LONG WILL IT TAKE TO RECEIVE MY ORDER?
Because each piece is hand-crafted, normal production time is 21 business days. Your order will be shipped after these 21 business days.
WHAT CAN I DO IF MY ITEM ARRIVES DAMAGED?
Our quality assurance team exacts extensive quality control measures, however, in the case of damaged goods please reach out to us as soon as you discover any damage to the piece(s) - within 7 days.

Contact us toll free, at 888-878-7120 | Monday-Friday from 8am–4pm or contact us via email at anytime at help@coordinatescollection.com.
WHAT IF I REFUSE DELIVERY ON AN INTERNATIONAL ORDER?
If you refuse delivery on an international order the package will be abandoned at the border. Because the package cannot be returned to us, you will not be eligible for refund. Please review international orders very carefully to ensure that you have selected the correct color and size and are willing to accept the duties / taxes and any brokerage fees as we cannot cancel an order once processed.
Coordinates Collection offers flat rate ($20) worldwide shipping via UPS on all orders placed internationally.
WHO PAYS THE DUTIES / TAXES / BROKERAGE FEES ON INTERNATIONAL ORDERS?
The recipient of the package is responsible for these fees. These fees are not included in the pricing or shipping/handling charges on our website. It is strongly recommended to check with your local agency for an estimate of these fees prior to placing the order.
I MAY HAVE ENTERED AN INCOMPLETE / INCORRECT SHIPPING ADDRESS.
For us to process your order without delays it is important to provide complete and accurate shipping information, In the event you provided an incomplete/ incorrect shipping address please call us ASAP at 888-878-7120 (Monday - Friday 9am - 5pm PST) and we'll quickly work to get your order updated.

*Please know it is the customer's responsibility to provide a reliable shipping address. If the UPS tracking confirms that an order was delivered to the given address, we are unable to re-ship your custom item(s) if it has been lost as a result of a incomplete / incorrect address.